Jacques Monier, CEO of IMS – Brytor International Moving recently signed the lease for the new warehouse in the city of Everett, located just 25 miles (40 km) north of Seattle.
"I was impressed by the economic dynamism of Seattle, this region was an obvious choice for me because of its strategic location to develop our long-distance and international moving offers in North America. »
This new subsidiary, which will open its doors on February 1st, 2023, will offer tremendous proximity to Canada and the city of Vancouver, where a Brytor subsidiary is already present. The aim is to intensify its offer of cross-border moving services in the North West.
In addition, the Port of Seattle, characterized by its significant transpacific trade, is a strategic gateway to East Asia and Oceania that will allow the company to expand its international moving offer to new destinations.
Finally, Brytor will provide individual and corporate clients in the region with its unique expertise in terms of high-quality international moving services, recognized for more than 57 years.
Jacques Monier concludes: "I can't wait to start this new adventure! With my teams, we are working hard to be ready to offer these new services to our customers and partners in early 2023."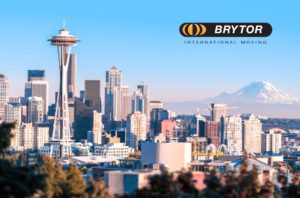 Brytor Seattle Branch
Opening date: February 1st, 2023
Address: 1106 Shuksan Way, Everett, WA 98203, USA
Phone: 1 (425) 541-7843
Learn more: brytor.us